When you get together with family or friends during holidays you will often hear the phrase "remember when we…..". It is fun to rehash memories of special things you have done together like trips you've taken or vacations you have been on.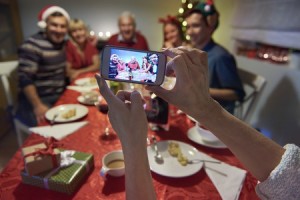 Creating memories with my family is in my plan for life. My wife and I feel it is important that you create memories with your family. We had times where we gave very small gifts at Christmas and went on a trip instead. We tend to forget about the things we get, but we do remember the trips we take as a family.
The best way to create memories is to plan them. The best memories tend to be from being on vacation or doing something special.
Creating Your Memories
Plan a vacation with your family. If you don't plan it, most likely it will not happen.
Go to a special game or sporting event. Go to a game of one of your kids' favorite teams.
Go out to dinner at a really nice restaurant as a family. Birthdays and anniversaries are great times for a special celebration.
Go on a mission trip. Look for a mission adventure through your church.
Study the location you are going to before you arrive. Do online research or look for a book on your destination.
Take lots of pictures. With iPhones and Android phones you have a camera with you at all times. It is fun to look back at pictures of the memory. The picture will take you back in time.
Use a travel journal to record what you did. Record in either a handwritten journal or an online journal memories of your trip.
What are the memories that you have with your family? What is your favorite trip or vacation you have been on? Take time tonight at dinner during the holidays to talk about your favorite memories.
Be Great!