Have you ever been at a store or restaurant and been met with a huge smile? How did it make you feel? I bet you smiled back didn't you? You probably even felt you liked the person helping you. They may have even earned a bigger tip because of the smile they gave you.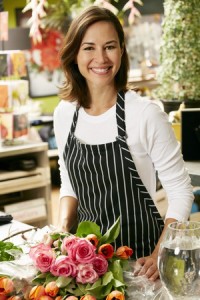 There have been many studies on smiling and the positive impacts of smiling. Here are some benefits of smiling:
Smiling is contagious. Here is an experiment. As you are walking up to someone put a smile on your face. The person you are smiling at will smile back at you almost all of the time. It is hard for them to not smile back because it is natural for them to mimic you.
Smiling makes you more attractive. Research by the Face Research Laboratory  found attractiveness preferences were stronger for smiling faces than for faces with neutral expressions.
Smiling lengthens life. A study by Wayne State University by Ernest L. Abel and Michael L. Kruger found the larger your smile, the longer you might live. They did research on 230 photographs of professional baseball players from the Sporting News Baseball Register up to the 1952 season.  They found longevity ranged from an average of 72.9 years for the players with no smiles, to 75 years for players with partial smiles to 79.9 years for players with big smiles.
Smiling Reduces Stress. Dopamine, endorphins and serotonin are released when you smile. This relaxes you and potentially lowers your heart rate and blood pressure. Endorphins are a natural pain reliever. Serotonin is an anti-represent that lifts your mood. You get all these health benefits for free.
Smiling Changes Your State. If you are not feeling super happy try putting a smile on your face. It is hard not to change your state of mind when you smile.
Smiling Makes You More Likable. People tend to gravitate to people that are happier. Putting a smile on your face will make you more likable.
I put a mirror at the desk of my receptionist by her telephone to remind her to smile when she answered the telephone or greeted customers.  She came in to my office one day and said, "I can't believe how much more friendly people are." The customers could see the smile in her voice and responded to her with a smile.
Here is an action plan for the next 2 weeks. Practice smiling every day. Test out your smile. Smile at someone and see if they smile back. I guarantee you that most of the time it will work. It will decrease your stress, improve your mood and allow you to maybe change other people's moods by putting a smile on their face.
Be Great!