We all want to do so many things in our lives, but we are limited by time. How we schedule our day and discipline ourselves has a big impact on whether we accomplish what we set out to do each day.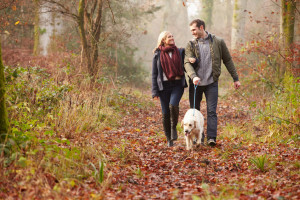 Self discipline is hard and is something you can train yourself to get better at. Much of it is sticking to your plan and not letting others or your own self talk convince you to not get done what you want to get accomplished.
6 Areas to Commit Time and Create More Discipline
Faith – Commit time to prayer and go to church. Set aside time each day to pray. How many minutes/hours would you like to pray each day?  I have found early mornings and night time work best for me. Figure out your best prayer time. Don't skip church because you want to sleep in or have other things to do on Sunday. Plan on which mass or service you attend each week.
Fitness – Commit time to workout. How many times per week do you want to workout? How long do you want your workouts to be? What kind of workouts do you want to do? Start with an easy workout just a few minutes per day and work your way up to longer and harder workouts.
Friends – Commit to spending time with friends. How often do you want to spend time with friends? Who do you want to spend time with? Set a goal of how many times per week or month you want to spend with your friends.
Finances – Commit time to working on your finances. The easiest thing to do is set your monthly bills on autopay. Set up your investments with monthly deductions. Most employers offer a 401k plan. This is an easy way to set aside monies for retirement and comes out of your pay pretax. Review your investment statements monthly.  Set up a quarterly and  an annual review with a financial planner.
Family – Commit time to your spouse and children. Plan to spend time with your family each day. Have family dinners.  Have date time or date moments with your spouse. Take time to talk to your kids and play with them.
Fun – Commit time to doing something fun. Get vacation and fun time planned and put in your calendar. Where would you like to go on vacation? What weekend trips would you like to go on? What fun things have you not done in a while that you would like to do?
After answering these questions for each category pull out your calendar. Block time in your calendar for each of these 6 areas. Tell your spouse or a friend what you have scheduled and what your goals are. You will have a greater chance of hitting them if you have accountability to someone other than yourself.
Be Great!