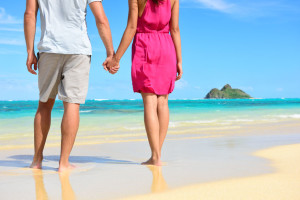 "The object of love is not getting something you want, but doing something for the well-being of the one you love." – Gary Chapman
Gary Chapman wrote an excellent book titled The Five Love Languages, The Secret to Love That Lasts. Every couple should know the 5 love languages and which ones are their spouses top 2. It is also important to know the love language of your children as well.
The 5 love languages are Words of Affirmation, Quality Time, Gifts, Acts of Service and Physical Touch. All of us have a little of each of these love languages, but we all tend to have one or two dominant love languages. Here are some ideas that have been adapted from the book to help show love in each of the languages.
1. Words of Affirmation.
If this is your spouse or child's love language continue to remind yourself that words are important to them
Keep track of what words of affirmation you gave each day for a week. Keep yourself accountable
Set a goal to give your spouse or child a positive affirmation daily for a month
Listen to hear how others give positive statements and write them down or keep them electronically
Write a love note or card
Compliment your spouse or child in front of their friends
Tell your spouse how much you appreciate their strengths or something they have accomplished
Tell your children how great their mom or dad is
I included children in this one because they need the affirmation, especially your daughters. A father's affirmation has a huge impact on a young girl's self confidence and self esteem. Boy's are tough, but they like to hear positive affirmations from their parents too.
2. Quality Time
Take a walk together. Go to a park or a trail
Plan a weekly date night and do the things your spouse likes to do
Buy tickets to something your spouse enjoys
Go on a weekend get away
Share your days events with each other
Take time to sit down and talk every day
Talk about your favorite memories about things you have done and places you have traveled
Have date moments
3. Receiving Gifts
Fill his or her love tank. Provide a series of gifts in a day.
Pick a flower as you are going on a walk and give it to your wife
Give a small gift every day for a week
Keep a gift idea log written or electronic
Record his or her sizes for gift shopping
Choose a book and read it together
Give a gift to charity in your spouse's name or honor
Take your spouse to his or her favorite restaurant
A favorite candy/food or a book works just as well as something expensive
4. Acts of Service
Write down all the requests your spouse has requested from you to do around the house and do some of them
Give your spouse a love note accompanied with an act of service
Do a chore around the house that your spouse does not enjoy
Fix something or do a chore that your spouse has complained about. If you don't have the time or expertise hire someone to do it for you
Ask your spouse what they need done around the house
5. Physical Touch
Hold your spouses hand
Touch your spouse at different times during the day or evening
Give your spouse a back or foot rub
Give your spouse a shoulder massage
Give your spouse a hug and kiss when they get home
Hug your spouse, especially in front of your children. It tends to embarrass them, but it also gives them the comfort that you love each other
Hold your spouses hand or put your arm around him or her when you are out with friends
Enjoy intimacy with your spouse
Take the Five Love Languages profile. There is a profile for husbands and a separate profile for wives. You will receive an email with the ranking of your top 5 Love Languages. This gives you the opportunity to talk to your spouse about what his or her love languages are and will help you to work on them.
Remember that relationships are built more around giving than receiving. Lots of relationships and marriages fall apart because one spouse was a good receiver and did not give much back to the other spouse. Relationships are never 50/50. They can be 100/0 at times, but 100/0 relationships are not built to last.
Learn your spouse's and children's love languages and you will be on your way to more fulfilling love relationships.
Please share this with someone you think might get some value.
Be Great!